75th Anniversary of the Victory in the Great Patriotic War of 1941-1945
The Eve of such an important holiday we recall students of the University who fought in this war.
Peaceful University life ceased on June 22 1941 when the beginning of the Great Patriotic War was declared.
Universities of all the country went to great lengths to keep working in horrible and even inhumane conditions. Having heard the announcement on the attack of the Nazi, all the professors, lecturers, students and workers of both universities declared their dedication and willingness to do their utmost to defeat the enemy.
Chronicles of courage and endurance in the project "Life and fight of Economics Universities in the Great Patriotic War"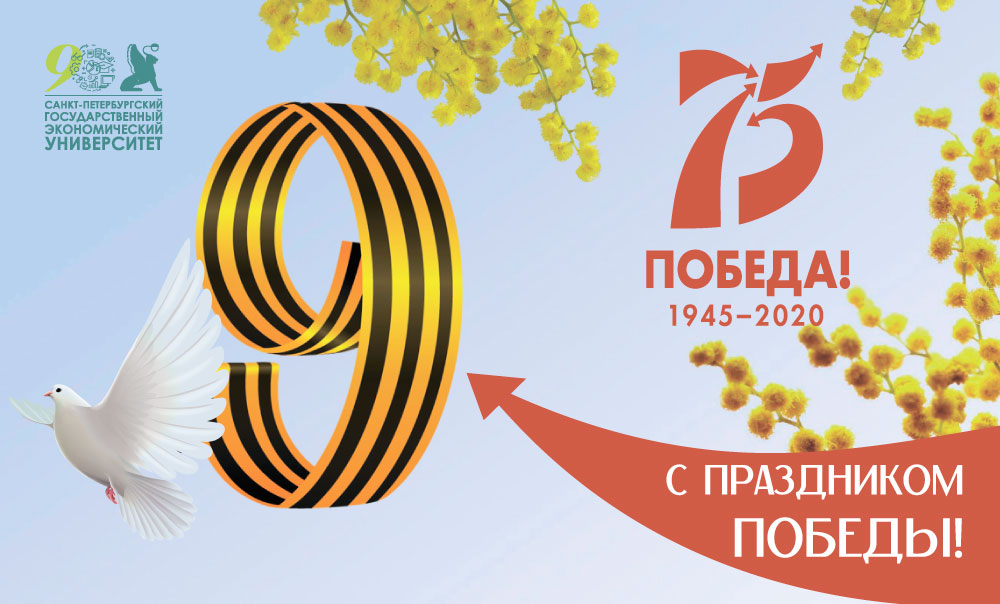 published - 13 May 2020