From 27 July to 17 August 2023, UNECON hosted English Summer School for 13 students from University of Science and Technology Liaoning (China).
During three weeks, students attended classes and improved their level of English, as well as studied the peculiarities of Russian culture and business communications. To introduce the city, a rich cultural programme was organized for students, including visits to the Hermitage, Peterhof and Tsarskoye Selo, a boat trip along rivers and canals. The students also took part in a professional culinary master class and learnt to cook some dishes of Russian cuisine. At the end of the Summer school, students passed an exam successfully and received certificates.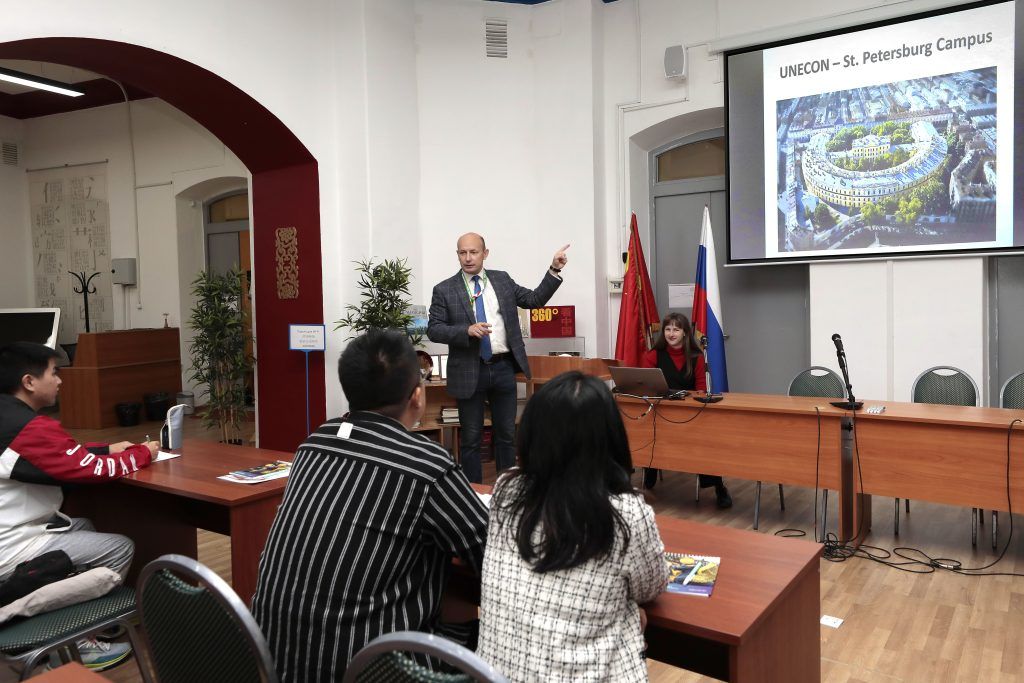 Liu Haodong

I had a fantastic experience at the Summer school and UNECON. I would enthusiastically recommend the Summer school. It offers a rich learning experience with engaging courses, a vibrant campus and enjoyable cultural activities. It's a great opportunity to broaden one's horizons and create lasting memories. St. Petersburg and Russia exceeded my expectations. The city's architectural beauty and rich history left a profound impact.
Li Huiyu

This trip was exactly what I expected. St. Petersburg is so beautiful. Beautiful beyond words! Hope to have the opportunity to visit more places in Russia. I hope that UNECON will become better and better, and that such activities will be carried out more and more, and that China and Russia will work together for common progress.